Paul McCartney Test Pressing 1-Sided Promo Wings Demo Beatles John Lennon Ringo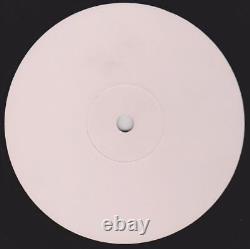 Mega-rare one-sided 12" promo test-pressing of the Paul McCartney album "McCartney II, featuring an extra track. The test pressing has the date 14th March 1980 stamped on its sleeve and the matrix number PSLP 319 A 1U. This unusual record is a one-sided promotional test copy and includes the tracks. Coming Up' /'Temporary Secretary' /'On The Way' /'Waterfalls' /'Nobody Knows' /'Darkroom'. The song'Darkroom' was not included on Side One of the released version but was instead placed as Track Five on Side Two. The vinyl record is in VG+ Condition.
A rare and very collectable piece of Beatles / Paul McCartney related vinyl memorabilia.

---