John Lennon & Yoko Ono's Owned & Used Original Electric Conversion Kit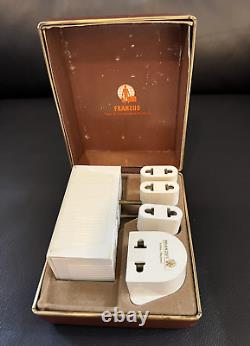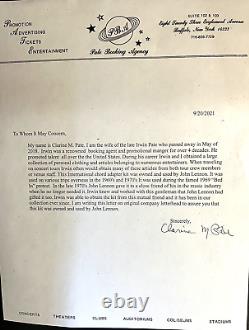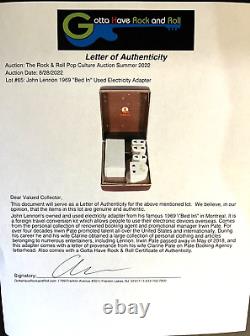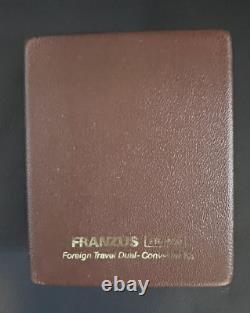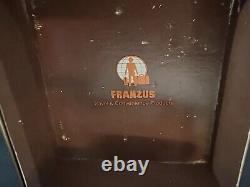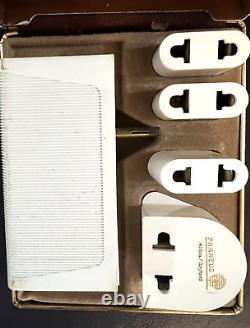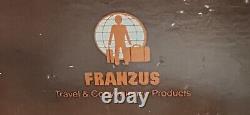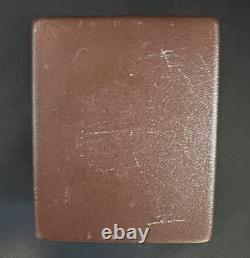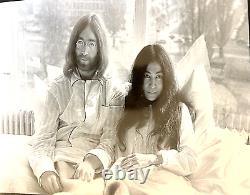 PRESENTED HERE IS THE EPITOME OF A TRULY ONE-OF-A-KIND ROCK & ROLL ARTIFACT FOR EVEN THE MOST HIGHLY ACCOMPLISHED JOHN LENNON/BEATLES COLLECTOR/COMPLETIST!! THIS IS JOHN LENNON & YOKO ONO'S OWNED & USED ORIGINAL & COMPLETE "FRANZUS FOREIGN TRAVEL DUAL-CONVERSION (ELECTRICITY) KIT" THAT THEY USED IN THEIR MONTREAL, CANADA HOTEL ROOM DURING THEIR INFAMOUS 1969 "BED IN" WITH THE BIZARRELY INVITED WORLDWIDE PRESS ON HAND!!!! THEY LATER CONTINUED TO USE IT ON VARIOUS OVERSEAS TRIPS IN THE 1960's & 1970'S! 1 A 2021 FULL LETTER OF PROVENANCE ON ORIGINAL PATE CORPORATE LETTERHEAD FROM MRS. PATE, THE WIDOW OF RENOWNED HOLLYWOOD BOOKING AGENT & PROMOTIONAL MANAGER IRWIN PATE. IN HIS 40 PLUS YEARS IN THE BUSINESS, THEY OBTAINED A LARGE COLLECTION OF ENTERTAINERS' PERSONAL CLOTHING & RELATED ARTIFACTS FROM MANY TOUR CREW MEMBERS, VENUE STAFF & THE ENTERTAINERS THEMSELVES. IN THE LATE 1970's, JOHN LENNON GAVE IT TO A CLOSE FRIEND OF HIS IN THE MUSIC INDUSTRY WHEN HE NO LONGER NEEDED IT.
PATE KNEW AND WORKED WITH THIS GENTLEMAN AND HE WAS ABLE TO EVENTUALLY OBTAIN THIS KIT FROM THIS MUTUAL ACQUAINTANCE. COMES WITH A BLACK & WHITE 8 X 10 PHOTO OF JOHN & YOKO SITTING IN BED DURING THAT WEEK.
OVERALL CONDITION OF THIS 50+ YEAR OLD IMPORTANT ARTIFACT RATES FINE!! HARD BROWN PLASTIC CASE MEASURES 5" X 4". ALONG WITH OUR 48 YEARS IN THE BUSINESS. ALL OF OUR LISTINGS COME WITH OUR LIFETIME GUARANTEE.
PLEASE ENJOY VIEWING OUR COMPLETE STORE GALLERY & FEEL FREE TO MAKE OFFERS! THANK YOU FOR SHOPPING WITH US!

---